Pale Coast: A Cenotaph
Jargon Projects, Chicago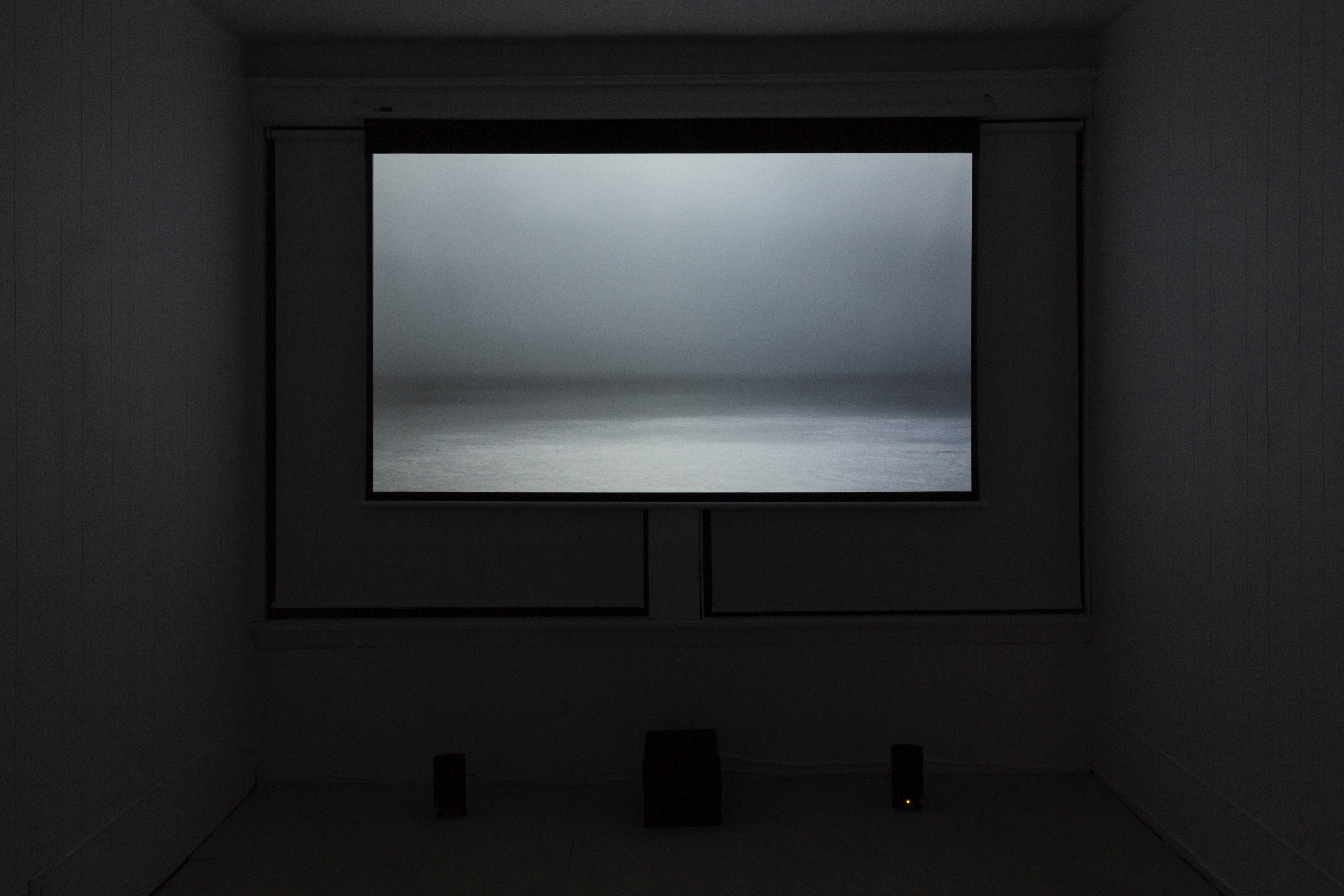 Installation at Jargon Projects
Screened at Jargon Projects for Does One Write About An Encounter With Nothing

Runtime – 37,15

Pale Coast: A Cenotaph is Garden's first film which premiered on August 26th, 2022, at Jargon Projects in Chicago. The film's (ante)narrative drifts through three interview transcripts between Patricia Decker, a fictional former employee of SERRF, and Fran Russell, a fictional reporter for Long Beach Press-Telegram.

Framed as performances of irreparably damaged recordings from public archives, the "original" transcript is "re-performed" by actor Zurah Lynn Taylor (as Patricia) and Garden (as Fran). The film takes SERRF, a Long Beach waste-to-energy incineration facility (still in operation as of 2023), as its primary speculative ground. Including an interview with its former manager and documentation of its malpractice from CalRecycle, the efficacy of proof is situated as narration's antagonist – and Blackness, its differential, and incinerated mark.

The film elaborates the racial contingency of proof/evidence/facticity or its reliance upon the object, which is always in excess of its limit: Blackness's mythological ontology. As Decker seemingly dances "around" Russell's initial inquiry ("Can you describe the working conditions of the facility?"), Decker reveals the futility of the pursuit of an affirmative interior or an account untouched by myth. Blackness, as symbolic foreclosure and social death, circumnavigates the historical event or record precisely by being disqualified from possessing its essential qualities: being situated in time, or Being as such. Pale Coast elaborates the simultaneously peripheral and plain character of Blackness – a function at/of History's limit that is also its immanent (or originary/causal) negativity. The film's primary questions become: what can be recovered or proven if one's archeological dig occurs within the heap of ash? Within an ontology whose origin has been lost or which was never there to begin with? An ontology that cannot be distinguished from its captivity to an imposed absence.